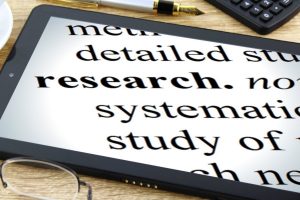 I was doing it for past 6 years. You may wonder what research and data entry have in common with translation? Well, a lot. Especially if you research in one language and enter the data in another one. That was basically it. However is was one of my most interesting project till date.
This project required from me to research political figures and other people from news articles and other information that the customer have supplied. Most of these people and news sources were from Poland, however there was also people from all parts of the world involved. I was writing – in English – a summary of the information I have found on each of these people and then entering the information and summary into customer's database. In other words I doing open source intelligence.
During six years I helped to build the biggest database containing information on PEPs (politically exposed person) in the world for one of the biggest companies in the world. If any information has been posted on the internet – be sure I can find it.
I was responsible for monitoring Poland and keep track of all changes in national and sub-national governments, parliamentary assemblies, state-owned companies management, diplomats, judges and many, many other bodies. I was also responsible for monitoring all banking, insurance and financial affairs. Keeping track of any corruption, terrorism financing or money laundering cases. If there is anyone who knows the biggest amount of people holding public posts in Poland, it must be me.