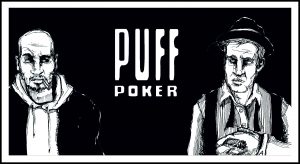 Why do I mention this project? I remember it as one of my first freelance projects about and around poker. I have already translated hundreds of texts, websites, articles about sports betting and casino. I have also translated lots of different poker content for Betway.com and Gnuf.com poker platforms back in 2010 and 2011. But it was my first freelance poker job. That's why I remember it. By the way, before returning back just to do freelance work I visited Gibraltar for a job interview in the poker industry…
I was living back then in Malta, working in the i-gaming industry as a Polish language executive, doing translations and copy-writing for Betway Group and Spin Palace Group. Poker became my favorite gambling topic at that time. I started to play a lot myself. Love the game. While getting to know poker better and better I came across a job posting for a poker translator and content creator for a leading poker site on the European market. Based in Gibraltar.
I sent the CV, got a response, passed a test, had a lovely phone conversation with HR in Gibraltar and on the next day I received by email return tickets from Malta to Gibraltar, via Germany and Spain, with hotels booked in Gibraltar and Barcelona. 6 flights, 4 countries, 3 days. Great trip. It's quite an extraordinary feeling to meet wild macaques on the street trying to steel of you a bottle or a snack. However the interview went well, after a quick chat with Polish employees at the company and a quick tour of Gibraltar I knew it's a nice place to visit, but it's too small for me to live in.
I'm so sorry for the off-topic but as it's just a blog post, I believe you'll understand. So why do I remember this project so good? Because I received a great feedback for it 😉
I am very satisfied with the work provided, as well as the communication with this provider. He provided a work above expectation and I will definitely use him again. I highly recommend!
P.S. If you will need a poker content translation or copy-writing – I'm at your service.
P.S.2. The image has a secret. Even two. I will share them with you one day 😉